The Creative Business Advisor newsletter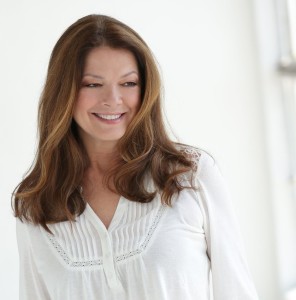 Hi, Maxine Dunn here, entrepreneur. Are you an entrepreneur? Or perhaps a solo-professional working on your own? Well if you're anything like me, I'm guessing you want more from your business than just an income. Right?
You don't just want to make money, you want to have successful business relationships, an organized, harmonious work environment, build a great business reputation and, most importantly, enjoy yourself while you're doing it! We all do! You see that's the natural way to do business. To enjoy what you do so much that it doesn't FEEL like work.
Well if that sounds like you, I'd like to invite you to sign up to receive my great new weekly e-zine, The Creative Business Advisor.
I've designed my newsletter to give you fun, informative and helpful weekly tips to show you how you can create the business of your dreams and have it be marvelously fun!
Before I get into how I'm going to help you do that, let me first ask you a few important questions:
Do you sometimes ask yourself, "Is this all there is?"
Do you stress out about finding new clients or even keeping the ones you have?
Do you lie awake in bed at night thinking about work or projects you're working on?
Are you making unhealthy life-style choices to try and handle the stress of your job?
Have you cut back on time with your family and friends because you have to work so much?
Are your files a disorganized mess?
Are you living paycheck-to-paycheck and can't seem to get ahead financially?
Have you thought of turning your hobby into a career but don't know how?
If you answered yes to any of these questions, then you've come to the right place. You see, I'm guessing that what you REALLY want is:
You want to be truly fulfilled by what you do for a living.
You want to have a fabulous reputation with your clients and customers and be highly revered in your biz.
You want to work less while getting more done.
You want to have access to the hidden creative resources in your mind.
You want to be in control of your career instead of your career controlling you.
You want to look forward to getting out of bed in the morning.
You want to have lots of energy and feel healthy and strong.
You want to have plenty of time to spend with your family and to take care of yourself.
You want to create a successful business without becoming a workaholic to get it done!
In The Creative Business Advisor you'll learn:
How to develop your "solopreneur mind-set" and start getting excited and motivated about creating and building your own business. Your state of mind is KEY!
How to immediately improve your business reputation and how certain behaviors may actually be keeping clients from doing business with you.
Strategies to organize your work habits for maximum profit. You'll learn easy and effective ways to stop wasting time and really focus on what's important.
How to stimulate your imagination if you're still at the "brainstorming" stage, contemplating a career change, or at a low point. (Don't despair. Help is here.)
Ways to develop long-lasting relationships with your clients and turn them into raving fans.
How to practice progressive relaxation and use mental imagery to tap into your hidden goldmine of creativity and vibrant health.…and much more!
I believe in having a wonderfully successful business while at the same time maintaining a centered, healthy lifestyle. Because, quite frankly, what good does a hugely successful business do if you're a total basket case or a workaholic?
Whether you're an entrepreneur looking for a more rewarding career experience or are still in a J.O.B. and wondering how to get out, I'm here to help you.
So I invite you to get going right away and start now to turn things around. Just fill out the form at the top of the page and subscribe to my weekly e-zine, The Creative Business Advisor, which I know you'll love! And of course you can always unsubscribe at any time if you change your mind later.
And as my gift of thanks to you for subscribing, you'll also receive my special audio mini-course entitled, "7 Simple Strategies to Get You on the Road to Success, Right Now!"
You'll receive a quick little audio lesson each day for 7 consecutive days after you subscribe — (taught by me of course), each one a basic but vital step on your road to entrepreneurial success. (And each mini-class is only about 3-5 minutes long, so they won't take much time out of your busy day.)
Wishing you happiness and success. I'm looking forward to making your acquaintance.

P.S. A little about me: Although I am a voice-over artist and on-camera spokesperson by trade, during my 25-plus years in the business I've also considered myself a solopreneur.
I know what it takes to start and grow a business, maintain an imaginative and creative mind-set, create lasting client relationships and most importantly, thoroughly enjoy the whole process.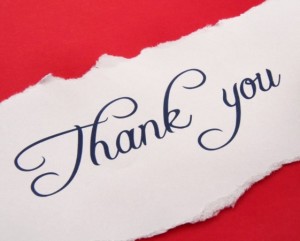 P.P.S. If you find value in the resources I provide – my weekly ezine (coming up on 6 years now!), products, interviews and online resources, please consider making a donation to help support my on-going efforts to support YOU. Thank you for your interest, hard work, and commitment to creating a successful voice-over career. Click the "Thank You" image to contribute your support! And thank you! xoxo Maxine