The Early Years ~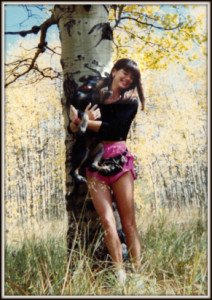 Well, without going TOO far back into my past, I'll start by letting you in on a little-known fact about me: Long before voice-over, long before modeling and acting, some years ago I was a hard-working landscaper, studying to become either a tree pathologist or get into forestry management.
I was particularly interested in forest and shade tree pathology and when I wasn't landscaping and planting trees, I'd drive around making "sick calls" to ailing trees. Then I'd diagnose the problem and help them heal.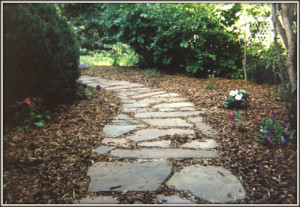 I spent my days in shorts, hiking boots, and tank tops and knew a LOT about trees, shrubs, and plants. One of my greatest pleasures is being in nature so it was wonderful to spend every day outside.
I also got to do fun and interesting things like drive a backhoe and build gorgeous flagstone walkways…
     The Modeling Years ~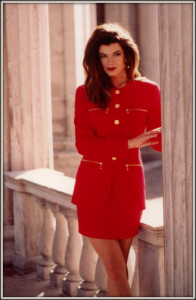 Then someone suggested I do some modeling for a little extra money on the side, so I went ahead and gave it a try.
I was truly astonished when I earned more money modeling in just one day for a fashion catalogue than I'd made in a whole month as a landscaper.
All of a sudden forestry management didn't seem as interesting. I decided to take modeling more seriously and do it for a year or two, maybe, and see where it would take me.
Well, that year or two turned into a wonderful 25-year modeling career.
Modeling enabled me to travel the world, work with hundreds of brilliant, creative people, and develop a profound multi-cultural awareness. It allowed me to exercise my adventurous spirit and brought me experiences I could only have dreamed of.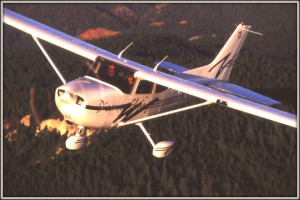 I think my favorite modeling job of all was when I had to learn to fly a single engine plane while on a shoot for Cessna Airplanes. Now THAT was exciting!
During this time I learned to ride a motorcycle and eventually took a cross-country trip on my 600cc sport bike.
I rode from Colorado to Monterey, California, by myself to attend the Laguna Seca motorcycle race. I took several days to get there.
I rode the scenic route through southern Colorado, southern Utah, up through Nevada on the Extraterrestrial Highway, over Tioga pass through Yosemite, into Monterey.
What an adventure! But that's a whole other story…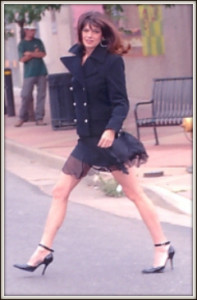 Anyway, I digress! Modeling then morphed into working as an on-camera spokesperson and host, and that segued into voice-acting. My primary business today is working full-time as a voice-over artist and on-camera spokesperson. (Still happily self-employed after all these years.)
Now, working as a landscaper, modeling, hosting, and voice-over may not seem to have much in common, but the one common denominator that I feel I bring to all of these endeavors is my passion to create the best possible outcome for my customers and clients.
       Life purpose and meaning ~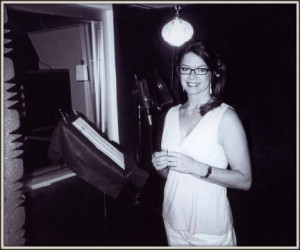 For over 20 years, I've dedicated my life to helping other people achieve their creative visions. I've had the privilege of being an integral part of literally hundreds of creative, collaborative, efforts. I care deeply about the people I work with, and for, and feel that my life's purpose is being fulfilled when I help others achieve their goals and dreams (and deadlines!).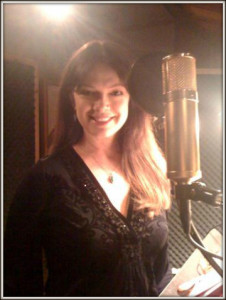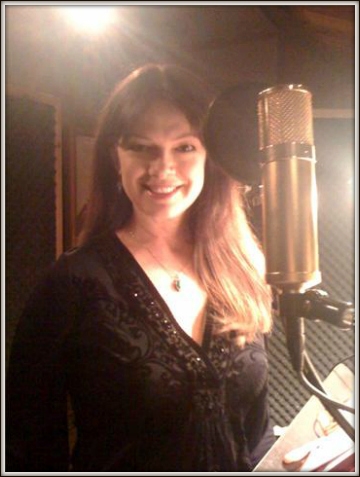 On a personal note, I love nature and world travel and I have a natural affinity for animals. And while I'm probably now best known for my voice-over and spokesperson expertise, I'm also an avid writer who enjoys bringing stimulating and motivating material to my readers.
I hope you'll sign up for my fun and informative weekly newsletter, The Creative Business Advisor. You can find more information about my e-zine by clicking the "Newsletter" menu link.
To contact me directly with comments or questions, please email Maxine@maxinedunn.com