I've created a new voice-over marketing resource for you!
If you're looking for some concise, easy-to-implement ideas on…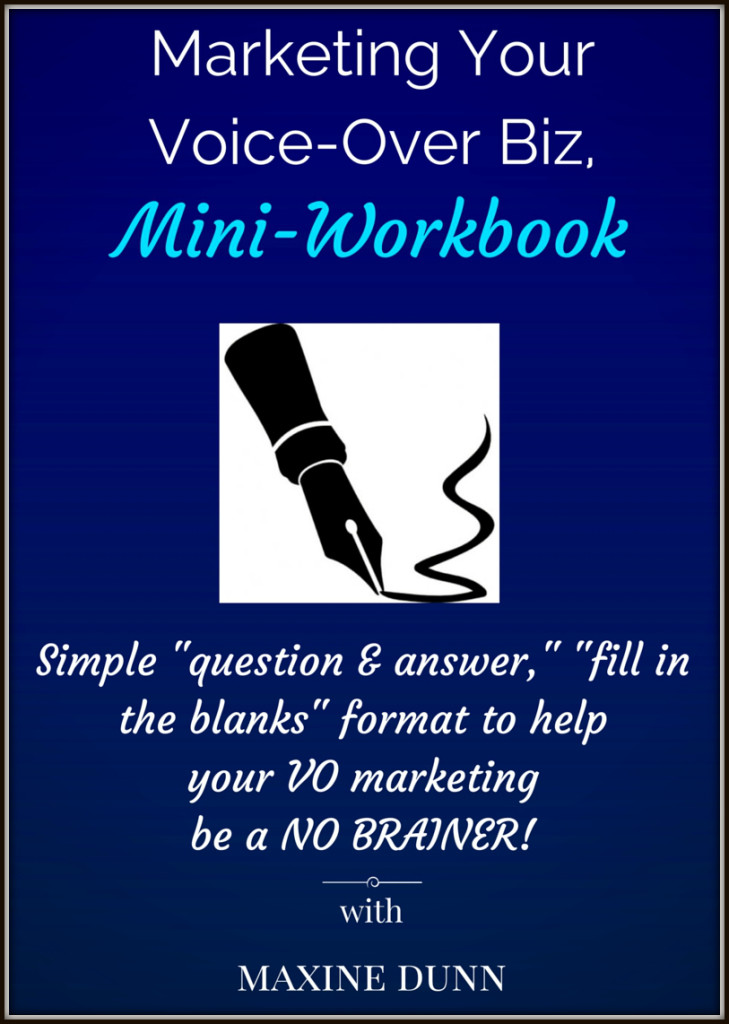 1) WHAT your best personal voice-over assets are…
2) WHICH voice-over niche market is best for you, and…
3) HOW to best use your voice-over marketing hours…
…then my new Marketing Your Voice-Over Biz, Mini Workbook PDF is for you!
It's a hands-on, "fill-in-the-blanks" workbook that will lead you, step-by-step, through three of the most important aspects of your voice-over marketing strategy.
You can literally just read the questions and prompts I've provided for you, fill in the blanks, and by the end of your session you'll have a crystal clear [Read more…]